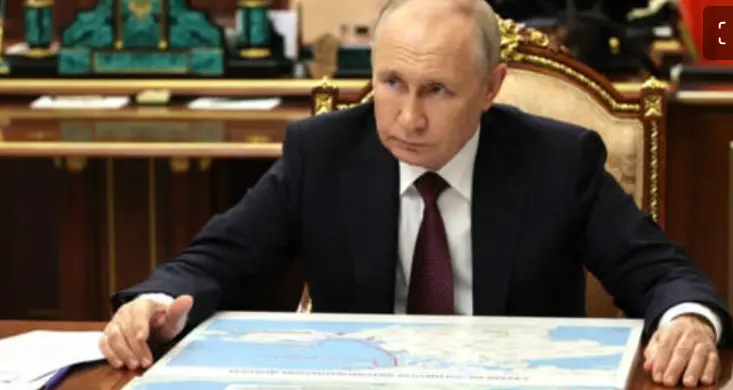 A significant portion of anti-war sentiment in Russia hinges on the condition of Russia maintaining control over annexed Ukrainian territories, as revealed by a recent survey conducted via personal interviews from October 19 to 25. This survey provided insights into the Russian population's views on the ongoing conflict in Ukraine and their attitudes towards the potential for a peaceful resolution.
In a hypothetical scenario where respondents could go back in time to prevent Russia's full-scale invasion of Ukraine, 41% stated they would opt against initiating the war. The Levada Center, an independent Russian polling and sociological research organization, found that support for the initiation of a "military special operation" was highest among respondents aged 55 and older, with 51% in favor of Putin's decision made in February 2022.
In contrast, among younger age groups, particularly those under 24 years old, 56% expressed support for either canceling the war or never initiating it. Geographically, the statistics showed that residents of Moscow exhibited a slightly higher level of support for the commencement of the "special military operation," with 55% in favor, compared to those living outside the capital.
Regarding the expected duration of the war, the survey revealed that almost half of respondents (46%) believed it would last for more than 12 months, while 23% believed it would endure for six months to a year. Respondents were also asked to provide their reasons for Russia's war against Ukraine.
Responses varied, with 25% stating it was necessary to liberate the Donbas and protect Russians living there. Another 14% mentioned the goal of eradicating "fascism and destroying Nazism," in line with official rhetoric in Moscow, while 13% saw it as a response to aggression by Ukraine and Western countries. When comparing these results to a previous survey conducted by the Levada think tank in February 2023, some shifts in respondents' views were observed.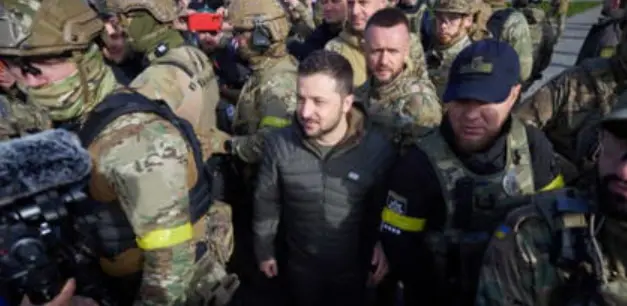 On the one-year anniversary of Putin's invasion of Ukraine, the objectives of the "special operation" were primarily seen as (30% of respondents) preventing an attack on Russia and securing the borders. A slightly smaller group (27%) viewed the war as a means to protect Russian and Russian-speaking civilians in the Donbas, while 12% believed it aimed to eliminate nationalists and fascists.
In terms of the current stance on peace talks and hostilities, there have been minor changes in recent months. The majority of respondents, now at 55%, believe negotiations should be initiated, which is an increase from 51% in September.
A smaller group of 38% continues to support the continuation of hostilities, compared to 39% in September. The survey also shed light on the Russian population's stance on potential conditions for peace talks.
The smallest group of respondents, 67%, deemed the return of the partially occupied Zaporizhzhia and Kherson regions to Ukraine as unacceptable, while 71% felt the same about the return of occupied Luhansk and Donetsk.
Furthermore, an overwhelming 76% of respondents opposed Ukraine's accession to NATO. It's important to note that this survey was conducted by the Levada Center, an organization known for monitoring Russian public opinion and conducting research projects upon request. As of now, these findings have not been independently verified by external entities or third parties.
Stock market & cryptocurrency financial investments
• Technical analysis, market research, record keeping with various trading tools
• Blockchain, fintech & cryptocurrencies trading, managing…Linkedin